A Small, Chic Icelandic Apartment Is an Absolutely Dreamy Minimal, Modern Home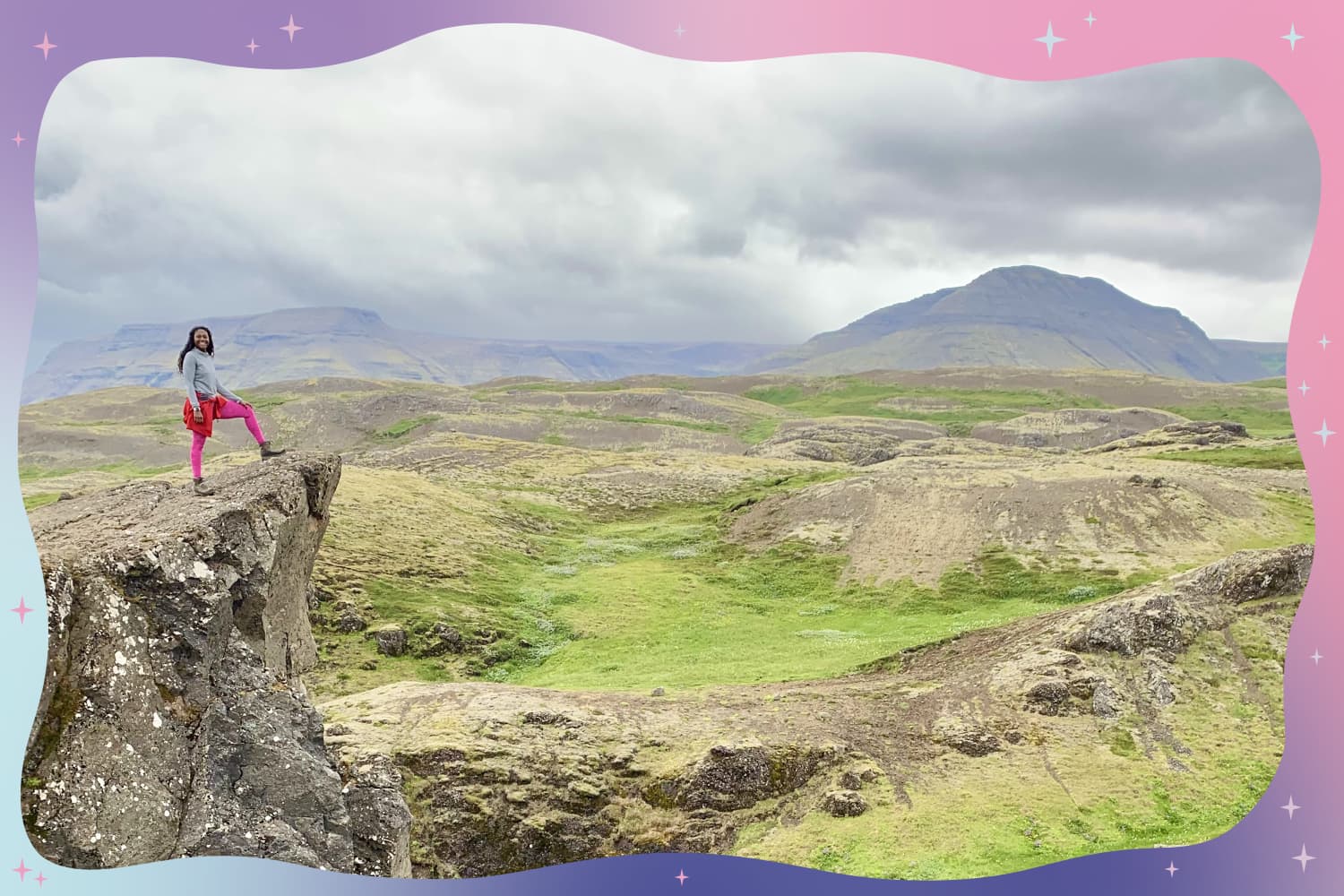 We independently select these products—if you buy from one of our links, we may earn a commission.
Name: Jewells Ramona Chambers and husband, Gunnar Örn Ingólfsson
Location: Mosfellsbær, Iceland
Size: 753 square feet
Type of Home: Two-bedroom apartment
Years Lived In: 2.5 years, owned
It's been a long, hard year. And while I've definitely been daydreaming about running away from it all to live in an A-frame, on the road in an RV, or off the grid in a tiny house, I've also been fantasizing about leaving the country! I've always dreamed of living abroad one day, especially in a country that is vastly different than the U.S., and one that features stunning landscapes would be a bonus. Travel is important to widening your horizons and understanding different cultures and people, but just visiting a place for a few days usually isn't enough time. Living abroad would give me the opportunity to really get to know a place. And in a year where I'm not sure when I'll ever be able to travel again—let alone move to a foreign country—dreaming vicariously through Jewells Chambers' Iceland home is sustaining me.
Jewells is the founder and creator of All Things Iceland, an award-winning podcast and YouTube channel. She gives travelers (and hopeful travelers) the "inside scoop on Icelandic nature, culture, history and language." This native New Yorker ended up in Iceland after falling in love and marrying an Icelander, Gunnar Örn Ingólfsson, who is a psychologist. Together, they live in this minimal and modern two-bedroom apartment in Mosfellsbær, a suburb that is a 20-minute drive to downtown Reykjavík.
Jewells says that on paper, they have 753 square feet of living space. "Because we live on the top floor and some of the walls slant, there is a certain percentage of the height under the walls that are not counted in the official number," Jewells explains. "If it were counted, the size would be 968 square feet." HOWEVER you count her home's square feet, though, clean white walls, big windows, and lofted ceilings make the space feel much larger than it is.
Jewells confesses that their style is very simple, but that's precisely what makes the whole home so lovely and relaxing. Though the home could certainly be described as "minimal," it exudes coziness. It's a great example of allowing one's home and one's style to be a canvas that highlights the lives living inside of it… and the gorgeous views of movie-scene-worthy landscapes outside. The views from the apartment's ample windows and skylights are actually perfect for enjoying gluggaveður, an Icelandic word that translates to "window weather," and refers to the vibe of curling up all cozy-like while enjoying nice-to-look-at but not nice-to-be-in weather.
The whole home has great examples of how minimalism can make the decor that is incorporated so much richer. The cozy bedroom with the cute built-in is the perfect backdrop for some of Jewells' YouTube videos and makes me wish I had a slanted wall of storage. The oversized paper stars in the windows give off the cutest Nordic vibes. Sheer white curtains make the views and light feel soft and dream-like. And the ample open space around a curated selection of meaningful art allows the individual pieces to shine beautifully. While Jewells says their current home isn't her dream dream home, it is comfortable, welcoming, and bright, important aspects to any good home. And in a year where I'd kill to travel anywhere, Jewells and Gunnar's home—and the gorgeous, exciting, adventurous landscapes and culture surrounding it—make it a dream home to me!
Apartment Therapy Survey:
My Style: Our style is very simple. We like having white walls, some art, neutral colors for furniture, and not a lot of clutter. It's nice to pop in a statement piece but we've kept the decorating to a minimum.
Inspiration: We are inspired by spaces that are functional, bright, and comfortable. We see our home as a space that makes others feel like they can relax and have a good time.
Favorite Element: The high ceilings and brightness from the multiple windows in the apartment. It is not common in Iceland to have very high ceilings. That element makes the space feel so much bigger. Also, the windows on the slanted walls and in the living room brighten up the space a lot. That brightness makes a big difference during the long, dark winter nights.
Biggest Challenge: The biggest challenge is that a fake wall was built around the kitchen, so there is not a lot of flow from the kitchen to the rest of the house. The upside is that the fake wall lets us have more cabinets in the kitchen, but it would have been nice to have a more open feel. We have just decided to accept it because the pros outweigh the cons.
Proudest DIY: We received the big, black couch in our living room for free from Gunnar's brother. However, there were some broken springs in it. Gunnar and his friend fixed the springs and the couch is like new. For a little bit of sweat we got a practically new couch, that normally costs thousands of dollars, for free.
Biggest Indulgence: Gunnar is a big fan of electronics and the biggest indulgence purchase we've made so far is buying a 65" television. Funnily enough, we don't watch a lot of TV, but it is awesome when we do. The colors are amazing and it sometimes feels like we are almost inside of the picture.
Describe what a "dream" home means to you. Do you consider this to be your "dream" home? A dream home to us is a place that has amazing views of mountains and water, is on one level so that our moms can easily access it, is a single family home, has a studio for Jewells' projects, a game room for Gunnar, an exercise room, two bathrooms, five bedrooms, an open floor plan for the kitchen, dining room and living room, as well as a glass-covered patio that acts as a sunroom, and a big private garden. We would also like to have an apartment on the property that we can rent out or use if we have a lot of guests staying over. The most important aspect of our dream home is that it feels comfortable and welcoming. Our current apartment is comfortable, welcoming, and bright. While it is not our dream home, it does feel like it was the perfect starter home for us.
What was your idea of a dream home when you were a little kid? How close is this home's version to your childhood dream? As a young girl, I wanted a 20,000 square foot home with a pool, access to the beach, huge kitchen, lots of bedrooms and bathrooms, huge grounds, and a game room. I was just regurgitating what I saw on TV. At this point in my life, I do want more space but I don't think we need anywhere near the amount of space I say on "Lifestyles of the Rich and Famous." It makes me laugh now to think about it.
What is your best advice for finding/creating a dream home? You'd be surprised at what you think is your dream home until you go there and realize that maybe it wasn't all that you dreamed of. I think keeping in mind what is non-negotiable for you regarding a home is important and then allowing yourself to be flexible with what is on that market that meets your absolute needs. Houses have a vibe and it's important to let yourself be open to the vibe of the home and its surroundings. Also, it's amazing how much fresh paint and new glass panes can make a difference in a place.
Thanks Jewells and Gunnar!
Published at Thu, 22 Oct 2020 16:00:08 +0000
7 Genius WFH Solutions From the 2021 IKEA Catalog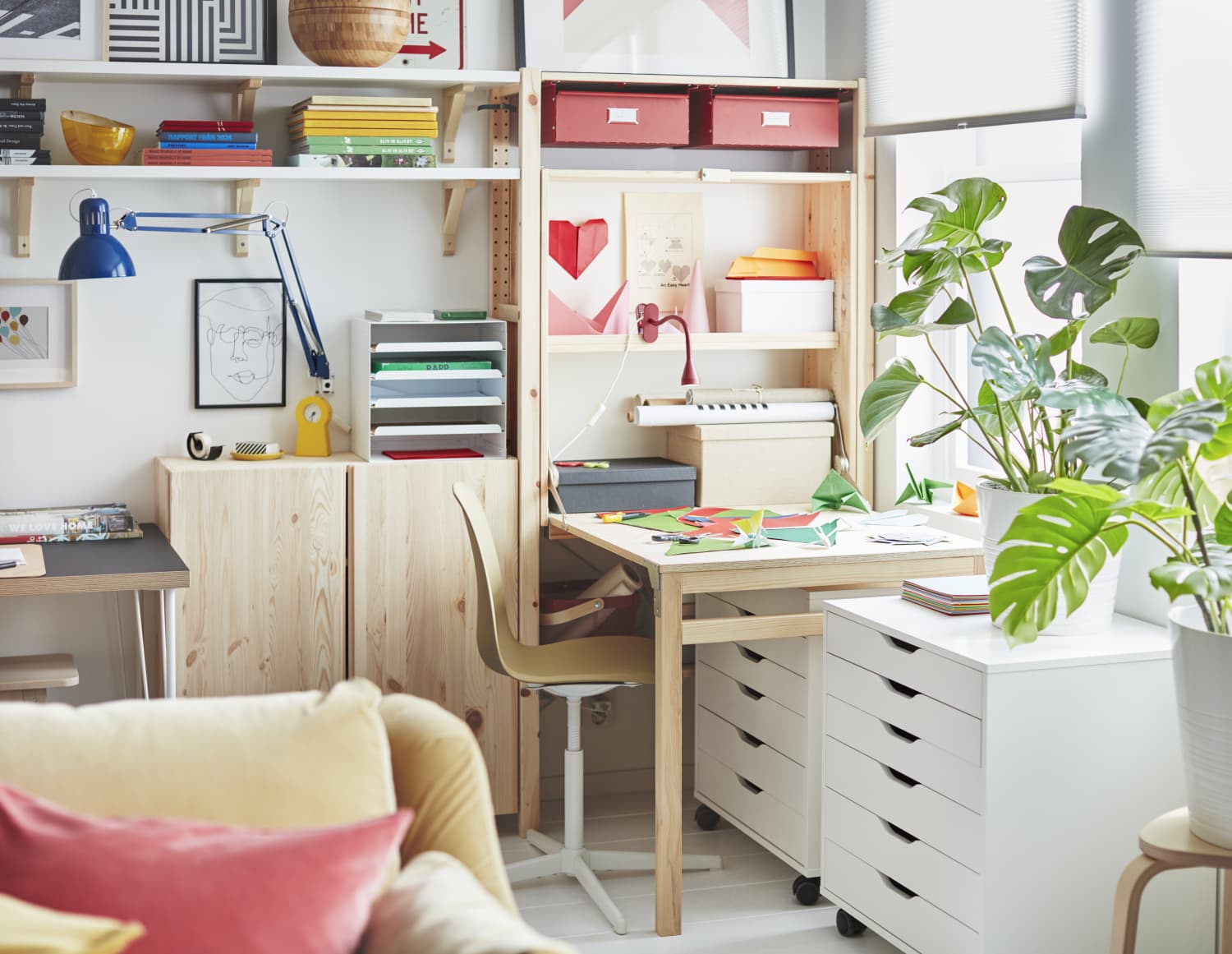 Published at Thu, 22 Oct 2020 15:15:06 +0000