A June Letter From the Apartment Therapy Editor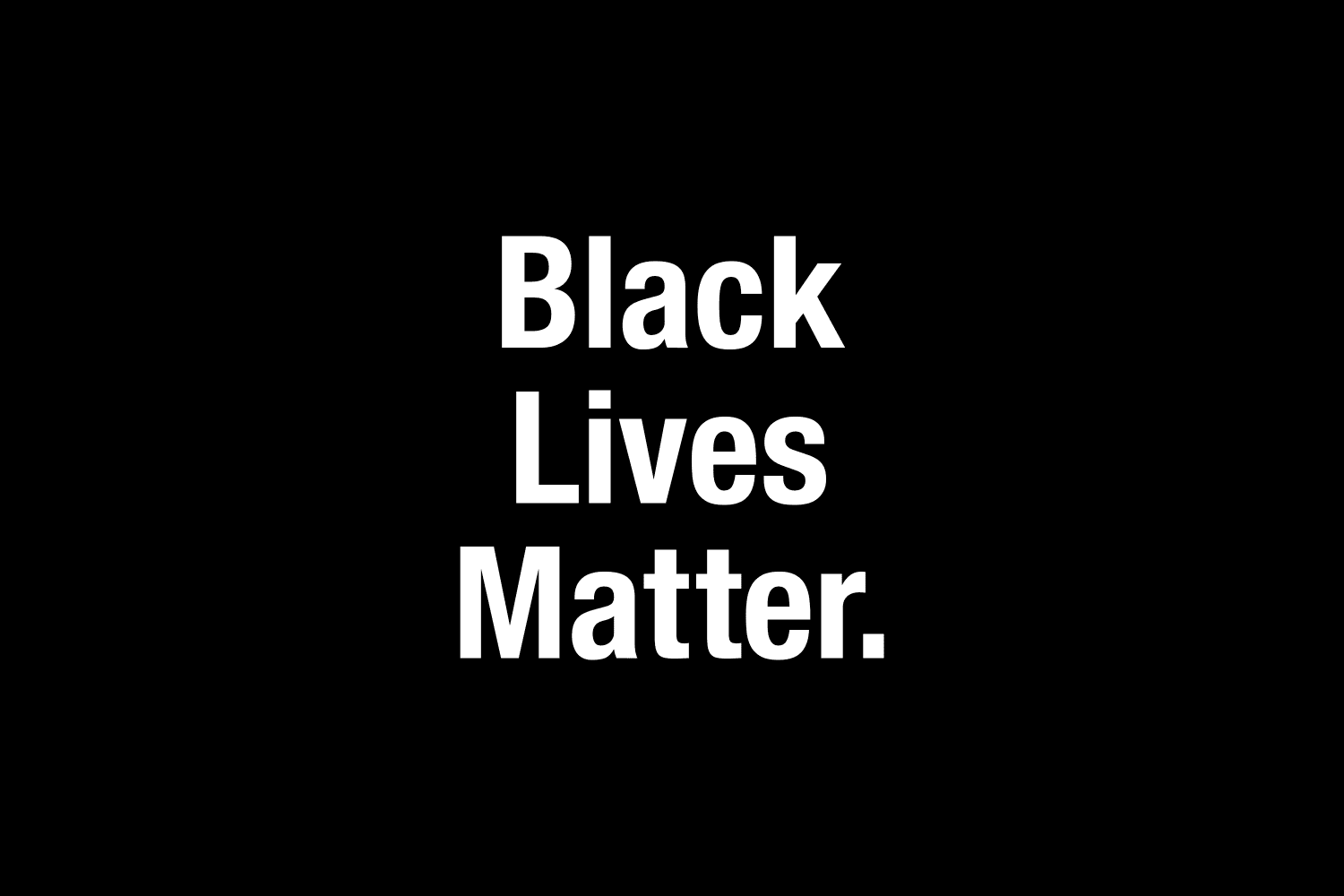 At the end of last week, I was working on my usual monthly dispatch when I realized that there was really only one thing worth talking about right now. Every day here at Apartment Therapy, it's our mission to help everyone to live a happy, healthy life at home. But that mission is hollow as long as Black people aren't safe in their communities and even their homes. The recent deaths of George Floyd, Breonna Taylor, Ahmaud Arbery, and Tony McDade, were all-too-frequent reminders of just that. As a team, we stand with the Black Lives Matter movement. We hear you, we see you, and we stand in solidarity.
As a mostly white team here at Apartment Therapy, I—and our entire team—am committed to doing the work to figure out how to make sure our mission truly speaks to everyone. If you'd like to join us in that effort, I've compiled a list of resources and ideas to bring anti-racist values into your own homes and communities. For starters, I suggest checking out this post from @chelseaykaywright about ways to make a difference from home. If you've already been on this journey for a long time, we're here for you and we're ready to catch up.
There are tons of other reading lists circulating—see the next item on the list, for instance.
Finally, on a company level, the worlds of both home design and lifestyle media have a lot of work to do when it comes to inclusivity and representation. It's our job here at Apartment Therapy to do that, through the people and homes we choose to cover, the writers we publish, the topics we tackle, the makers and companies we lift up, and the designers whose work we amplify. We are committed to doing that work. Here are four places we plan to start right away:
If you have any suggestions on how to improve, I'd love to hear from you.
Published at Mon, 01 Jun 2020 22:30:00 +0000
10 Art Pieces from the Small/Cool Experience That We Want to Add to Our Homes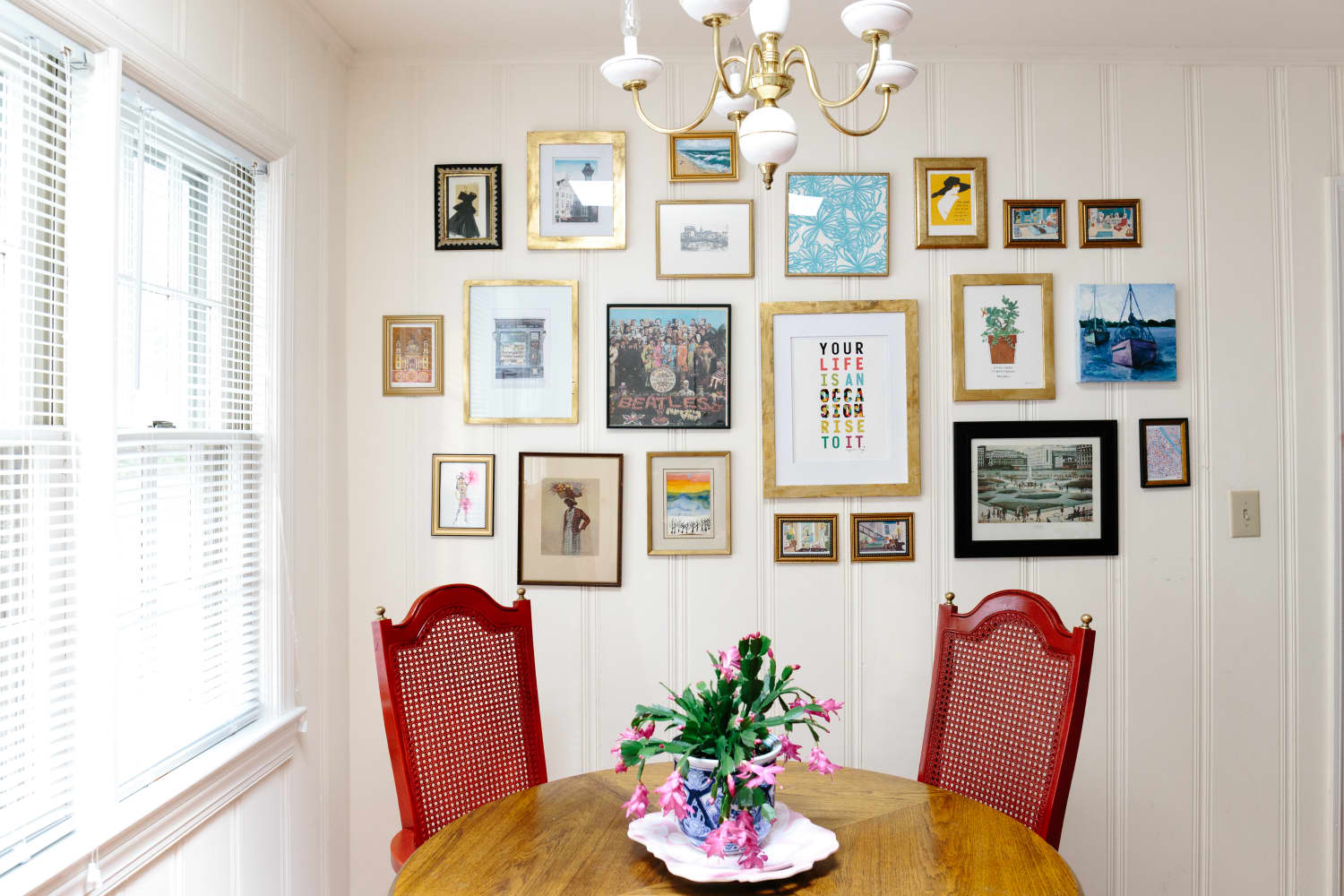 We independently select these products—if you buy from one of our links, we may earn a commission.
Our first Small/Cool Experience launched in May, but we're still finding tons of inspiration from the trends featured in it. Aside from the variety of gorgeous rugs and boho decor, all the different art pieces the designers curated for their rooms are providing some serious eye candy—and motivation to expand our own art collections. Since art can be tricky to buy (especially if you're not sure what your style is), we rounded up some of our favorite finds from the Small/Cool Experience that'll look good on their own or on a gallery wall.
Crystals are here to stay, but there are plenty of less obvious ways to incorporate the trend in your own space. Abbe Fenimore chose this abstract piece by Caryn Owen for her Crystal Influence room, and it's a perfect complement to the rose quartz color scheme and luxe decor.
Buy: Soft Coral Print, starts at $24 from Minted
All in on the cottagecore trend? Emily Henderson's Eclectic English room is all about contemporary cottage style, with dark hues and quirky decor touches. Instead of choosing dainty floral art, Henderson went with this Farm House piece by Lindsay Megahed, which perfectly captures the vintage cottage vibes.
Buy: Farm House Print, starts at $26 from Minted
3. World Is Your Oyster Print
The Dark Side room designed by Angela Belt is basically the opposite of the all-white spaces that have been so prevalent over the past few years. You don't have to paint your walls black to embrace this trend, though—instead, try incorporating dark furniture and decor. This print from Rifle Paper Co. is a small way to start, and is an optimistic final touch to a home office or bedroom.
Buy: World Is Your Oyster Print, starts at $24 from Rifle Paper Co.
Decorating for your Inner Child doesn't have to be, well, childish—Max Humphrey's room is full of poppy colors and playful design elements, and everything down to the art is downright fun. This print by Kristi Jackson inspires a feeling of freedom and an urge to daydream, both of which are exactly what you want to convey in a space full of wonder and whimsy.
Buy: Where We Dream Print, starts at $24 from Minted
5. Pieced Fabric Wall Art
Bringing the Outdoors In doesn't have to mean loading up on plants—although that's certainly recommended. Hilton Carter's room is full of organic elements and a nature-inspired color palette, and to round out the theme he decided to forgo traditional prints and instead display this fabric wall art. Featuring a handcrafted medley of shapes and neutral colors, it's a statement piece that isn't demanding or loud.
Buy: Pieced Fabric Wall Art, $300 from West Elm
7. The Arts Capsule Framed Print – Judd
Opposites attract in Caitlin Murray's High Contrast room, featuring a high-impact mix of patterns, colors, and trends. If you're trying to up the contrast in your own space, choosing bold, playful art that sticks out is a great way to go. This framed print from West Elm makes a serious statement on its own, but when paired with other dark colors and textures, it's a real showstopper.
Buy: The Arts Capsule Framed Print – Judd, $250 from West Elm
Hard Lines, Soft Curves is all about balancing two opposing design elements, creating harmony but leaving plenty of room for playfulness. Mikel Welch curated an eclectic gallery wall in his room to embrace this trend, and one of the best pieces is this print by Lindsay Stetson Thompson. Using color and size to create balance, it explores that feeling of harmony and contrast in a very literal way.
Buy: Balance No. 3 Print, starts at $24 from Minted
9. Lily Pond Lane Canvas Print
More is more is more, and Jessica Brigham's Maximalist Boho room is proof. Combining energizing colors and patterns with chill boho vibes, this is a trend that has something for everyone. Unlike a framed print, canvas art feels a bit more nontraditional and visually interesting, and this vintage-inspired piece by Beth Hoeckel perfectly captures the trend.
Buy: Lily Pond Lane Canvas Print, starts at $99.99 $79.99 from Society6
10. Annette Handpainted Triptych
Say hello to Vintage Florals, and Dana Ferraro's fresh take on the timeless trend. Instead of large-scale floral motifs, Ferraro's room features smaller, '70s-inspired botanicals in soft color palettes. The biggest statement here is the hand painted oil triptych from Frontgate, which perfectly captures the trend and sets the tone for the entire space.
Buy: Annette Handpainted Triptych, $1599 $1279.20 from Frontgate
Published at Mon, 01 Jun 2020 21:00:00 +0000